The Matrix Percussion Trio is dedicated to exploring and performing the music written and arranged for percussion, across all historical and ethnic lines. They believe passionately in the power of their percussion music performances, through repertoire, context and venue, to challenge, stimulate, entertain and educate their audiences, both young and old.
The members each bring to the group special skills and experiences in various styles of music performance. All three being educators as well as performers, they are linked by a strong desire to educate through performance—to educate, entertain and inspire students to strive to meet their potential as aspiring musicians.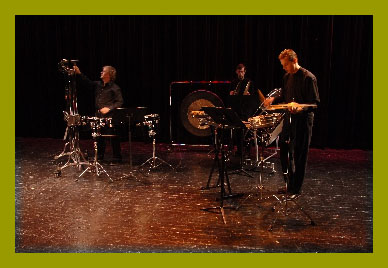 The Trio also encourages new compositions and arrangements, to further expand the repertoire for percussion ensembles. Through residencies and workshops with student composers, they strive to increase the visibility of percussion music and its viability as modern chamber music.