The members of the Matrix Percussion Trio excel as both teachers and performers. The trio delivers exciting programs that will entertain and educate students of any age or expertise.
Using percussion instruments as a point of departure, the Matrix Trio brings the study of cultures into your general or instrumental music class, or assembly. Through performing and presenting the musics of other cultures, the trio will give your students a greater appreciation of the unique musical aspects of other cultures, and spark their interest in music of all cultures.
The Matrix Percussion Trio offers Educational Programs that include: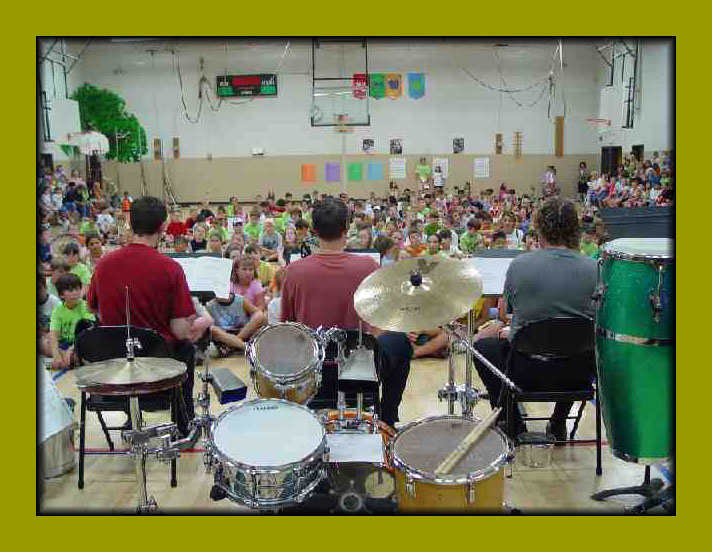 Exciting, energetic, and informative performances suitable for every age group



An overview of the histories and cultures of the world through percussion



An introduction to the instruments of the percussion family.



Learning in an atmosphere of humor and fun



30 and 60 minute versions, with other programs to suit any schedule
An optional small group session, either clinic or masterclass, is also available. Before or after the performance, this is an opportunity to spend some "hands on" time with a select group of your students.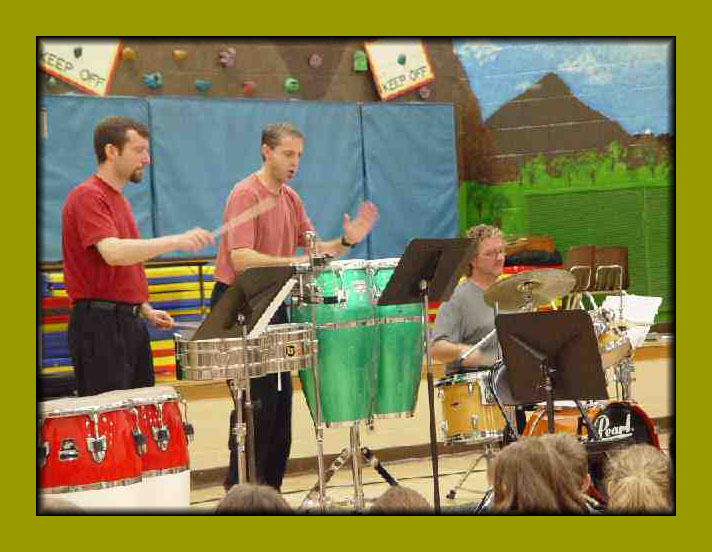 A Clinic for your students could include:
"Hands-on" time with a large array of percussion instruments



"How-to" on building simple percussion instruments



Beginning percussion techniques



Group performance


A Percussion Performance Masterclass includes:
An emphasis on orchestral percussion techniques



An emphasis on pursuing excellence by improving practice skills and technique



Coaching individuals and small ensembles to hone performance skills



An emphasis on improving musicality by correct instrument and mallet selection
A Composition Masterclass includes: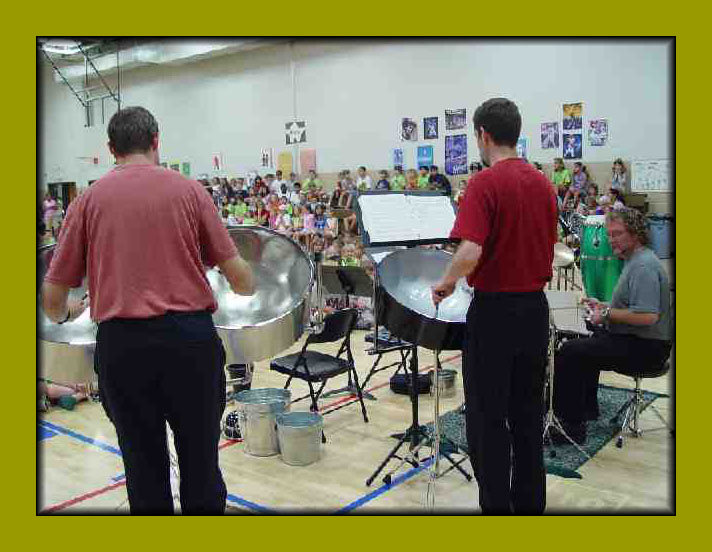 Overview of Percussion in Western Art Music



20th Century Composers and Percussion



Traditional and Non-traditional Performance Techniques



Percussion Notation



Instrument Selection and Mallet Choices
The Matrix Percussion Trio offers ideal programming for:
School concerts of all ages (primary secondary, and collegiate)



Music schools and studios



Chamber music series
The Matrix Percussion Trio has a program for any situation or venue. Whether a classroom, concert hall, outdoor atrium or auditorium, the trio has the instruments and repertoire to fulfill your needs.
Contact us here.